Last Updated on June 8, 2020 by Cosmic
With TREASURE EP.FIN: All To Action being the last of the TREASURE era, ATEEZ are calling everyone to action for their final bang!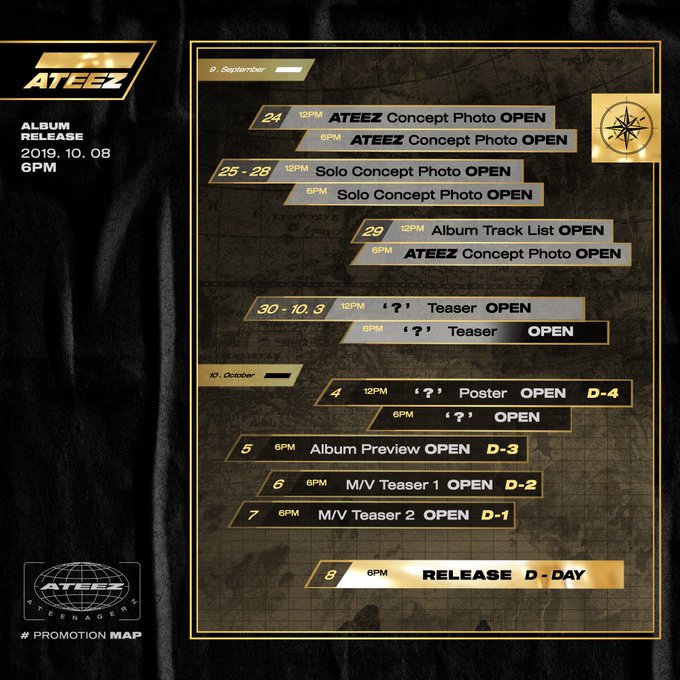 Ever since the 24th of September ATEEZ has been giving us Teaser Images and Videos to look forward to their comeback.
Including a bunch of Individual Member Teasers
Additionally all of them got a little teaser clip of them
Hongjoong | Seonghwa | Yunho | Yeosang | San | Mingi | Wooyoung | Jongho
Looking at the tracklist we can see that their final EP will be a full album consisting of 11 songs.
Composing the songs among others is EDEN, a familiar name for ATINY, producer and singer signed under KQ Entertainment.
LEEZ, BUDDY and Ollounder have all been working on ATEEZ's discography thus far and set the bar from their previous songs high.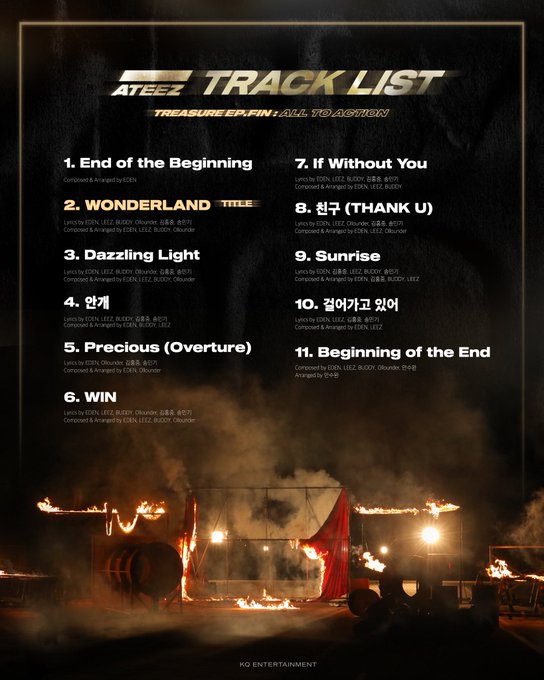 Fitting to the tracklist KQ Entertainment just released the Album Preview for you to listen to as well!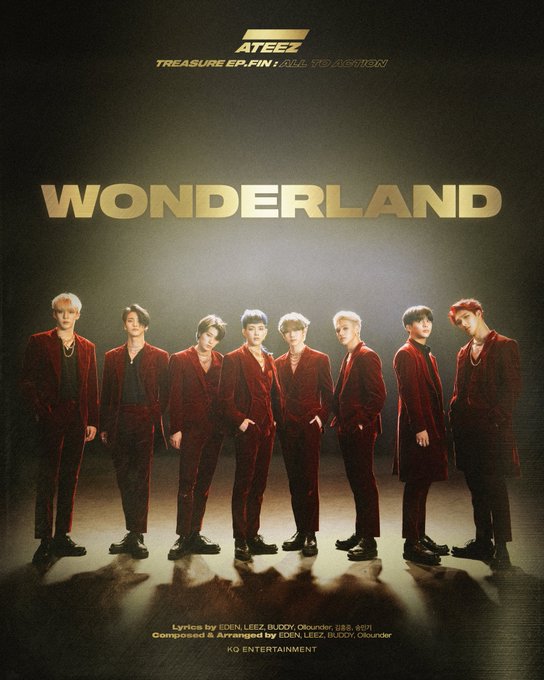 For the title "Wonderland", ATEEZ released a short Performance Preview, reminiscent of HALA HALA, where they impress with their dancing skills once again.
A short digression
It's also almost time for ATEEZ's first anniversary, being the 24th of October. What it includes, maybe a song, a special photobook or what else they could do is still unknown. But the photos look amazing and we expect nothing less from ATEEZ.
Are you excited for their comeback? If so, get ready for the 8th of October and get drawn in by Wonderland!