Last Updated on June 8, 2020 by Cosmic
K-pop girl group Blackpink have been taking the world by storm lately, but it turns out one of the band's members has a very impressive – and unexpected – hidden talent.
During an appearance on The Late Late Show With James Corden where they performed their latest single 'Kill This Love' this week, Jisoo showed that she's as cool as a cucumber while playing a game of the infamous 'Flinch' with the late night host and her bandmates Jennie, Rosé and Lisa.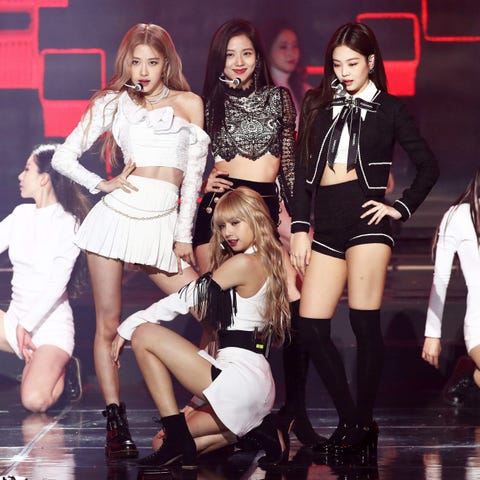 Jennie and Jisoo stepped behind the screen first as James challenged them to the game, where the aim is not to flinch when the former Gavin & Stacey star launches food at them at high speed.
"I'm terrified already," Jennie said. "I am, I am!"
But Jisoo kept things a whole lot calmer, telling James: "I'm not [scared]."
The duo then stepped up to the plate, and, well, Jisoo was right not to be scared. The star very impressively revealed her hidden talent as she barely flinched when the food hit the screen while the trio were still in mid conversation.
Totally unphased, she even smiled, while it's safe to say Jennie was a little more shaken by the whole thing.
"Jisoo, you looked as if I'd just called out to ask you if you wanted a coffee!" James then told her.
The girl group followed in the footsteps of fellow K-pop band BTS who previously took on the challenge on the CBS late night show back in 2017.